ISS captured beautiful Scottish Highlands.
The Highlands are a historic region of Scotland. In Scottish Gaelic, the region is known as the Gàidhealtachd, because it was traditionally the Gaelic-speaking part of Scotland, although the language is now largely confined to The Hebrides. Due to the outlawing of the traditional Highland way of life following the Jacobite Rising of 1745, the infamous Highland Clearances, and mass migration to urban areas during the Industrial Revolution, the area is now one of the most sparsely populated in Europe.
The local scenery on the ground is as follows.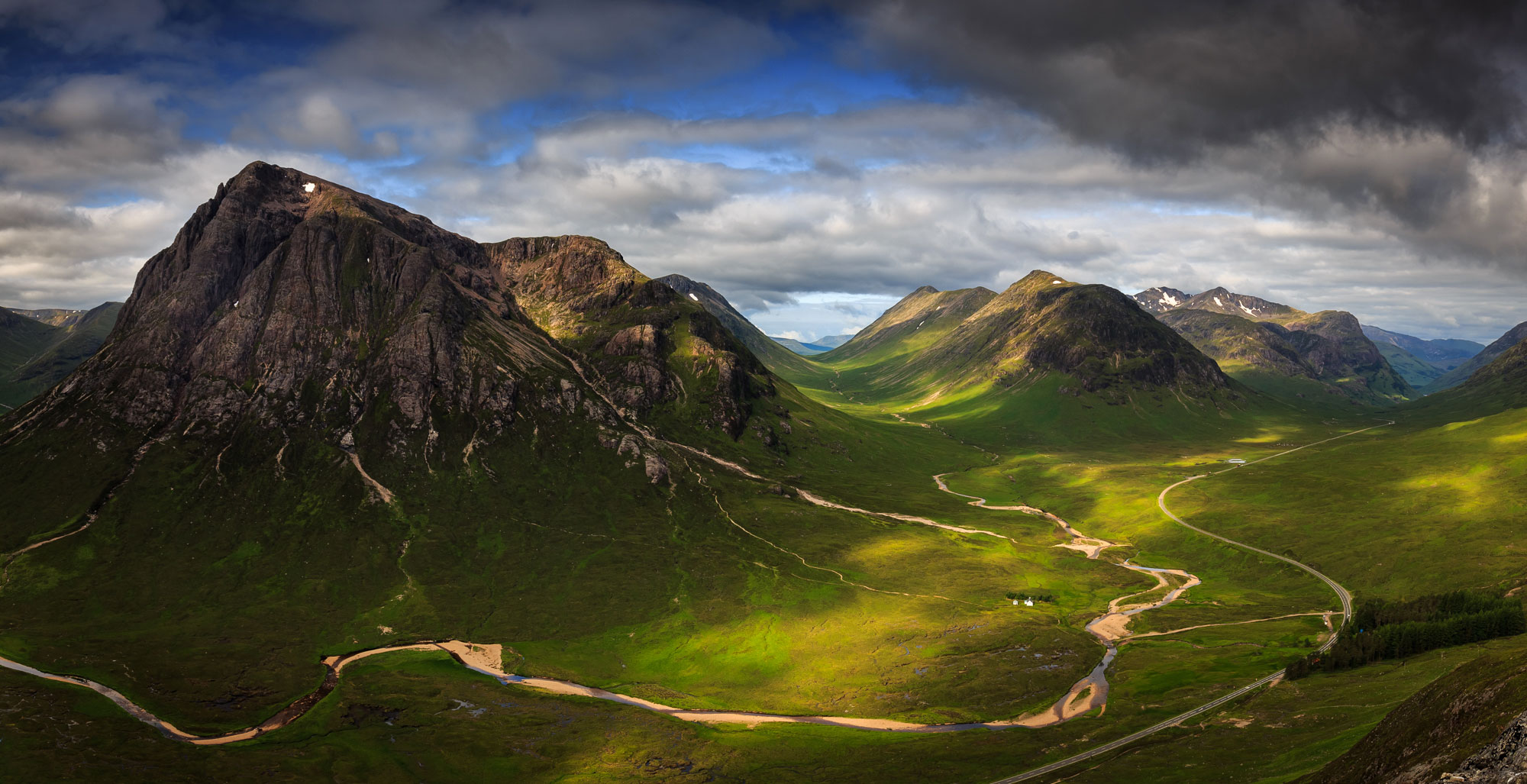 Reference: A Clear View of Scottish Highlands
See earthview photo gallery with web-globe: LiVEARTH