Hope extinction of the fire proceeds immediately.
Astronaut Randy Bresnik captured from ISS the wildfire expanding in Ventura County, California, U.S.
Tens of thousands fled their homes Tuesday as several incredibly fast-moving brush fires pushed by howling Santa Ana winds scorched parts of Southern California. Unpredictable winds and extremely dry brush, victim of little rainfall over the past three months, fueled at least five blazes. To the west, the biggest blaze had zero containment and it had grown to 50,500 acres in just 19 hours.
The local scenery on the ground is as follows.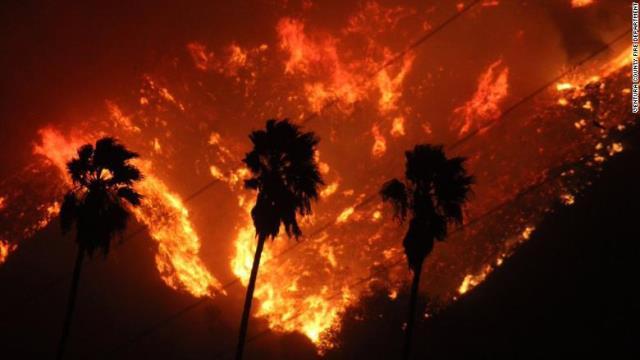 Reference: Randy Bresnik's Tweet
See earthview photo gallery with web-globe: LiVEARTH