NASA's research flight on Operation IceBridge captured Petermann Glacier, Greenland. It won't be until summertime that a significant amount of melt shows up across the Greenland Ice Sheet. The image on April 16 shows part of a frozen meltwater lake while the one on April 17 shows the lake is well frozen and covered with snow again.
The pond on the previous day had meltwater.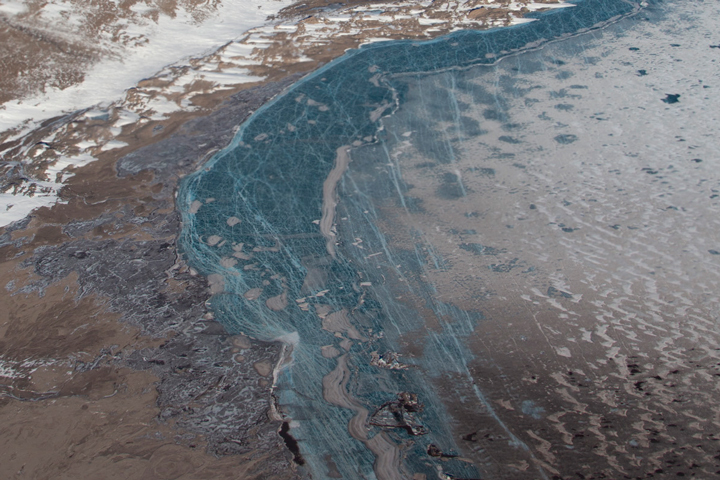 Greenland is the world's largest island of which three-quarters of the land is covered by the only permanent ice sheet outside Antarctica. The Greenlandic economy is highly dependent on fishing. Fishing accounts for more than 90% of Greenland's exports, and the shrimp and fish industry is by far the largest income earner. In 982, after finding a habitable area and settling there, the Norwegian-born Icelander Erik the Red named it "Greenland", supposedly in the hope that the pleasant name would attract settlers.
Reference: Greenland Refrozen (NASA Earth Observatory)
See earthview photo gallery: LiVEARTH