NASA's Terra satellite captured on Oct. 1 heavy snow in Montana, U.S.
The snow covered not only Montana but also the Canadian provinces of Alberta and Sasketchewan. Montana had a snow storm on Sep. 29-30 which was followed by another snow storm this week. It is a rare case that some areas were blanketed with 60cm snow just after the start of autumn. The photo uses false-color to dintinguish snow (cyan) from clouds (white).
The local scenery on the ground is as follows.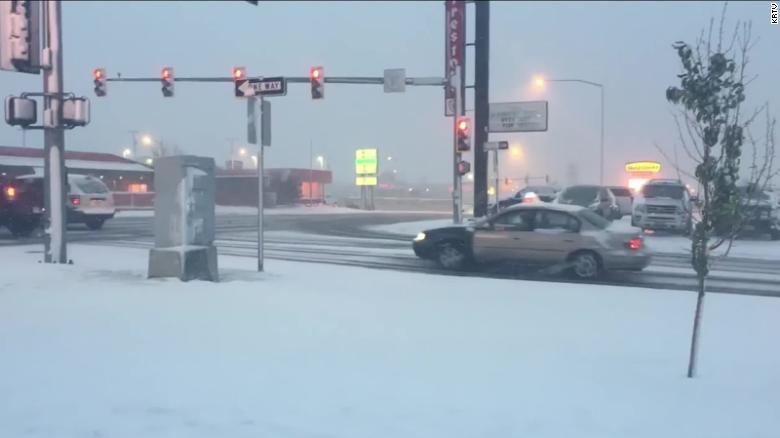 Reference: Snow in Montana and Canada (NASA Earth Observatory)
See earthview photo gallery: LiVEARTH