NASA's Aqua satellite captured Typhoon Hagibis approaching Japan.
Since its intensification from tropical storm to category 5 storm, Typhoon Hagibis has swept through eastern part of Japan including Tokyo, and caused severe damage to most populated Honshu island, leaving at least 31 people dead and 186 others injured in its wake. More than 230,000 people were evacuated ahead of the storm, with emergency orders issued for many cities around the greater Tokyo area. Around 27,000 Self-Defense Forces personnel are taking on rescue operations. Our thoughts are all the victims.
The local scenery on the ground is as follows.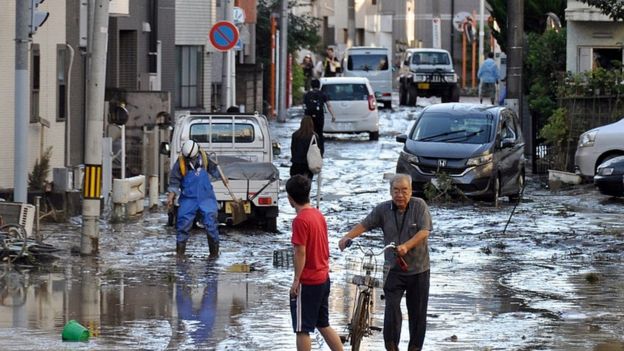 Reference: Hagibis Heads Toward Japan (NASA Earth Observatory)
See earthview photo gallery: LiVEARTH