Astronaut Hazzaa Ali Almansoori captured from ISS Dubai, UAE.
The World or The World Islands, is an artificial archipelago of various small islands constructed in the rough shape of a world map, located in the waters of the Persian Gulf, 4.0km off the coast of Dubai. The World islands are composed mainly of sand dredged from Dubai's shallow coastal waters, and are one of several artificial island developments. Construction of the 300 islands began in 2003, only to halt due to the 2008 financial crisis. In January 2014, Kleindienst Group announced the launch of "The Heart of Europe" project, and today, it is reported that the project is slowly coming back.
The local scenery on the ground is as follows.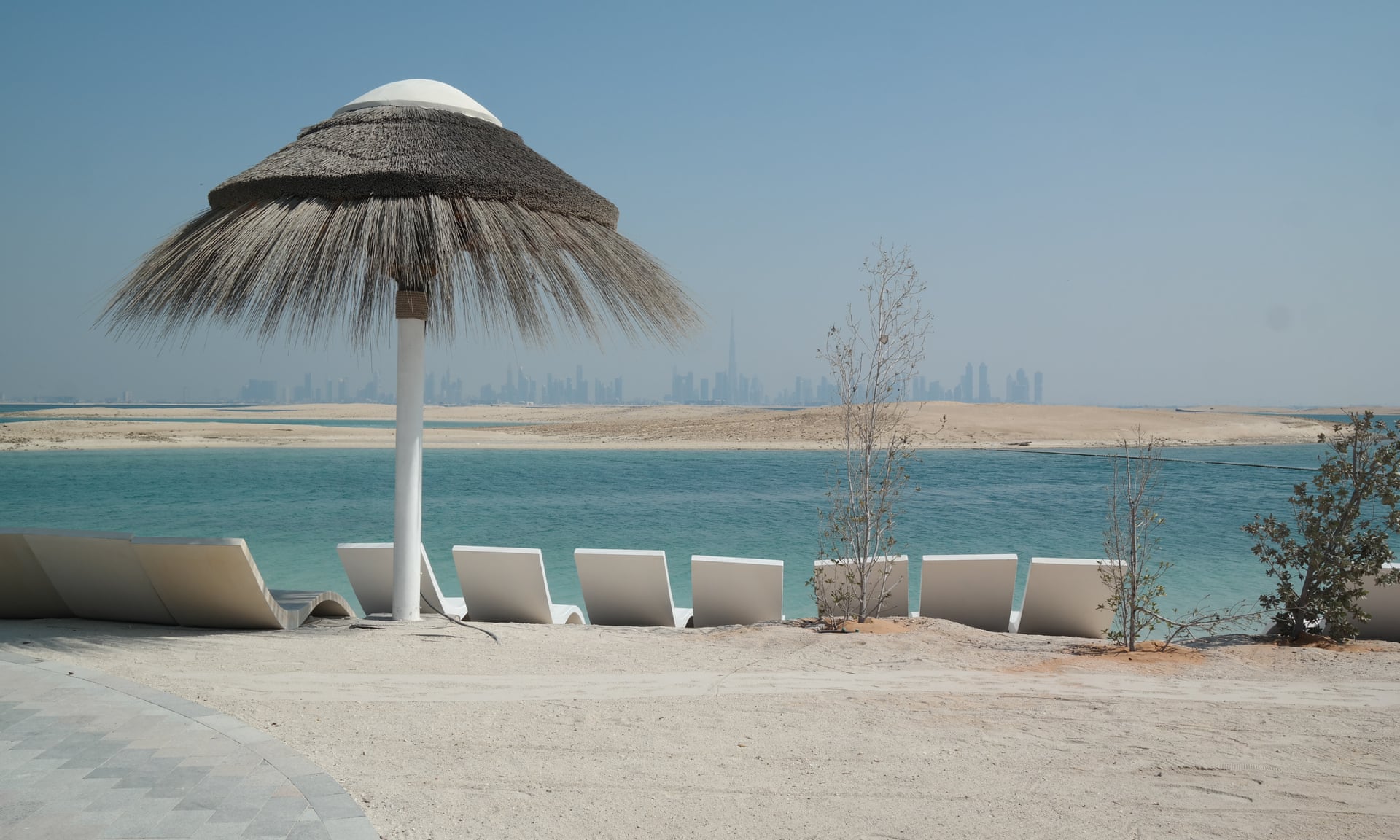 Reference: Hazzaa Ali Almansoori's Tweet
See earthview photo gallery: LiVEARTH