NASA's Aqua satellite captured hazardous smog of northern India.
In many areas of Delhi air quality deteriorated into the "hazardous" category, with the potential to cause respiratory illnesses. Low visibility caused more than 30 flights to be diverted on Nov.3. Schools in Delhi have been ordered to close for 3 days, and construction has been halted. A major factor behind the high pollution levels at this time of year is farmers in neighbouring states burning crop stubble to clear their fields.
The local scenery on the ground is as follows.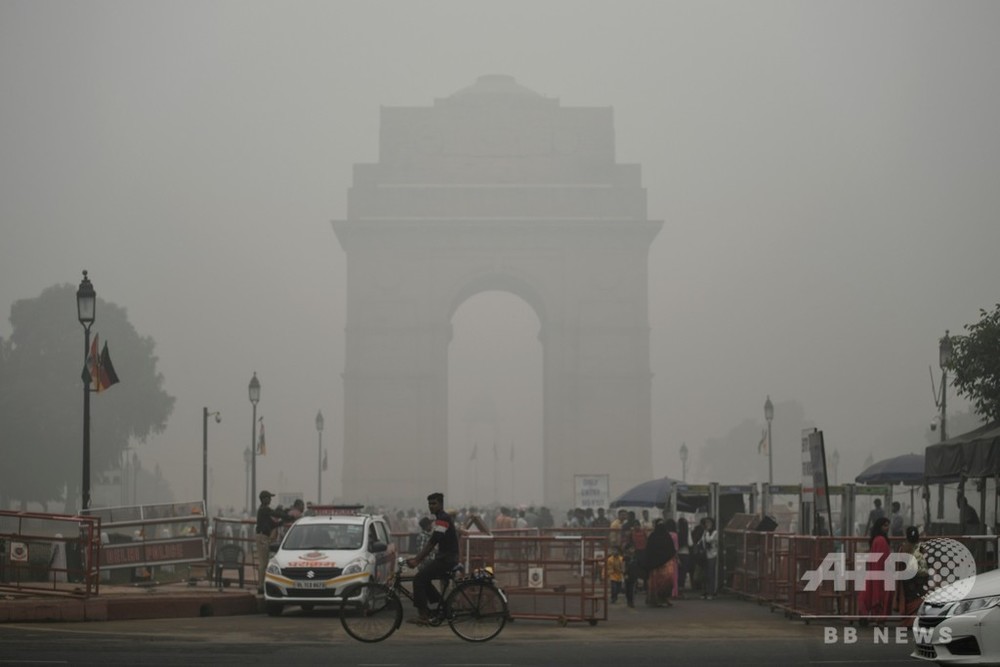 Reference: Haze Smothers Northern India (NASA Earth Observatory)
See earthview photo gallery: LiVEARTH