NASA's Landsat 8 captured Sannikov Strait, Russia. Black areas are open water.
The Sannikov Strait is part of the Northeast Passage that connects the Atlantic and Pacific Ocean. As the world warms and the extent of Arctic sea ice continues to shrink, the route is expected to become increasingly viable for transit shipping for longer periods. The passage is currently passable for just a few months of the year. However, the strait is only 13m deep and ships with a shallow-draft cannot go thruogh it.
The local scenery on the ground is as follows.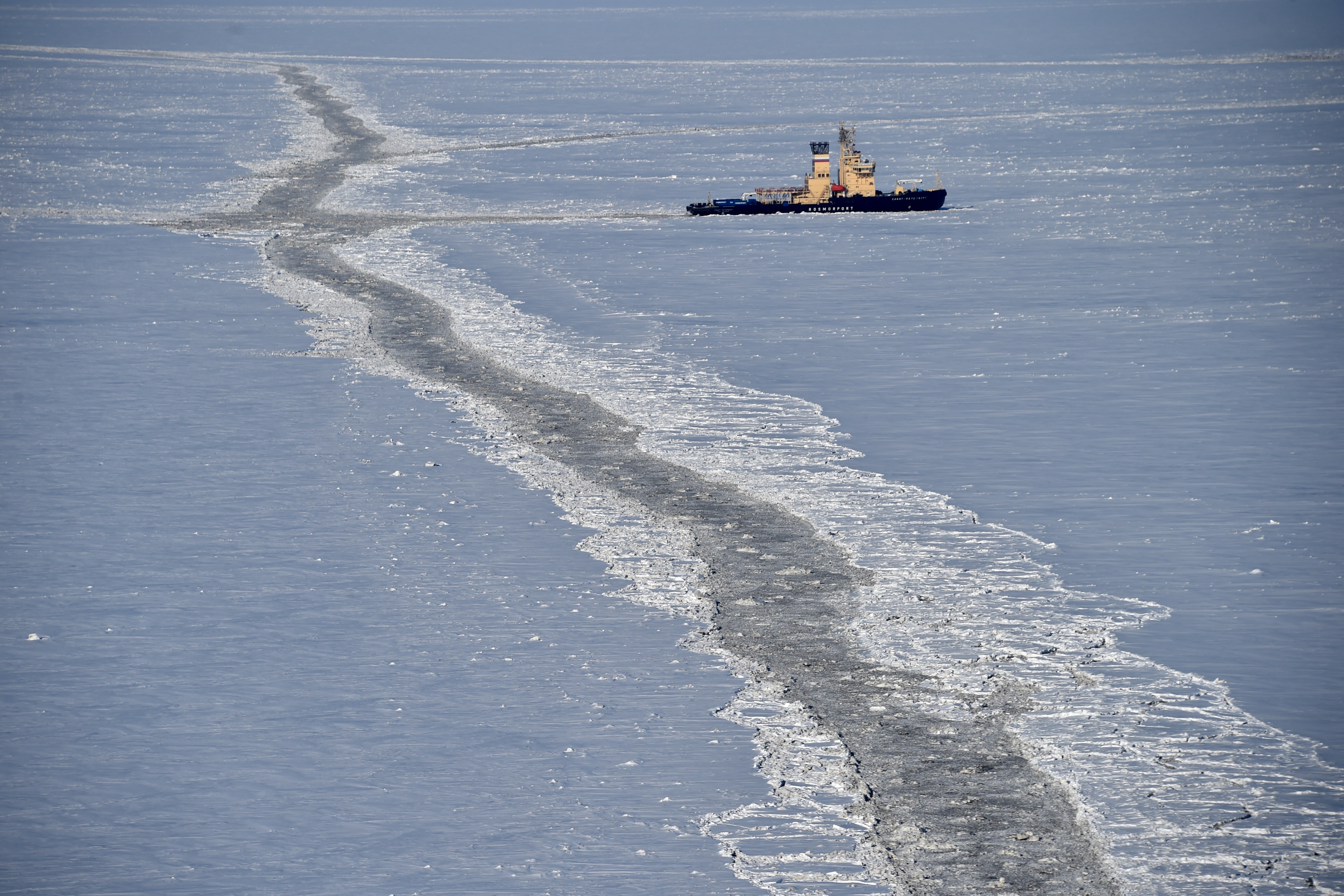 Reference: Icy Art in the Sannikov Strait (NASA Earth Observatory)
See earthview photo gallery: LiVEARTH