Astronaut Christina Koch captured from ISS the bushfire of the east coast of Australia.
12 people have now lost their lives in fire-related deaths across Australia since the blazes broke out a few months ago, including three volunteer firefighters, after a 3-year drought in large parts of the nation created tinder-dry conditions. Cooler conditions on Jan. 1st gave the country a moment to count the cost of the fires, although there were still more than 100 blazes in New South Wales (NSW) state alone and thousands of firefighters on the ground.
The local scenery on the ground is as follows.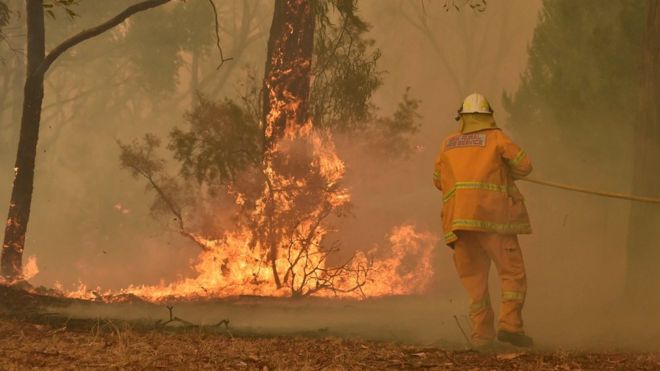 Reference: Christina Koch's Tweet
See earthview photo gallery: LiVEARTH