NASA's Landsat 8 captured Pine Island Glacier, Antarctica.
On Feb. 9, 2020, radar images from the Sentinel-1 satellites showed numerous icebergs detaching from the glacier and floating in Pine Island Bay. Pine Island Glacier (PIG) is a large ice stream, and the fastest melting glacier in Antarctica, responsible for about 25% of Antarctica's ice loss. The glacier ice streams flow west-northwest along the south side of the Hudson Mountains into Pine Island Bay, Amundsen Sea, Antarctica. The area drained by Pine Island Glacier comprises about 10% of the West Antarctic Ice Sheet. Satellite measurements have shown that the Pine Island Glacier Basin has a greater net contribution of ice to the sea than any other ice drainage basin in the world and this has increased due to recent acceleration of the ice stream.
The local scenery on the ground is as follows.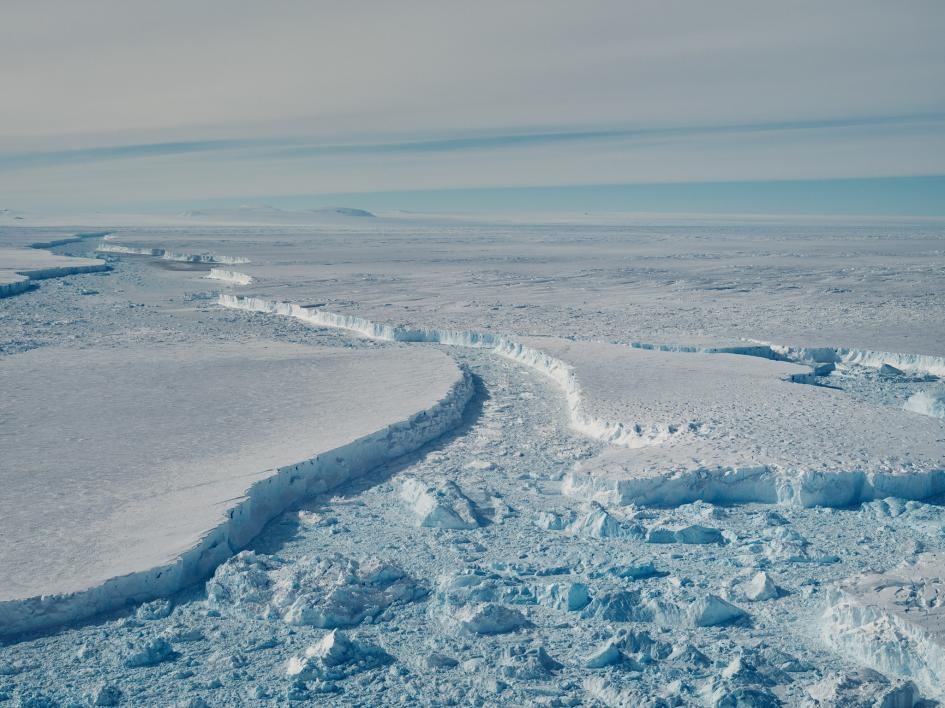 Reference: Pine Island Glacier's Newest Iceberg (NASA Earth Observatory)
See earthview photo gallery: LiVEARTH