NASA's Terra satellite captured Kashmir. It was reported that on June 15, Chinese and Indian troops clashed, fighting with fists, stones, and nail-studded bamboo poles in a bloody brawl that left over 20 casualties.
Kashmir is the northernmost geographical region of the Indian subcontinent. After the partition of India in 1947 along with the discussion of independence from colonization, the region turned out to be the stage of territorial dispute and modern region is administered by three countries: India, Pakistan, and China. Ethnic diversity involving Hinduism and Islam makes the issue complicated as well.
This is the satellite images from Planet Labs, Inc. that show 2 groups of buildings and trucks in the Galwan Valley-area. (India's Modi responds to 'violent face-off' with China over Himalayan border).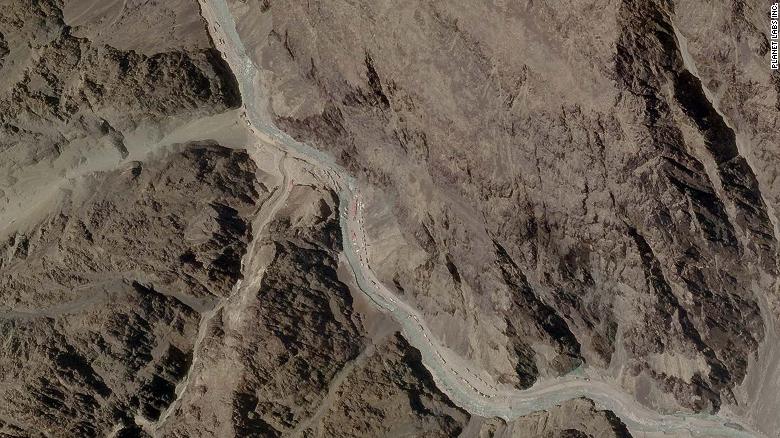 Reference: NASA visible earth
See earthview photo gallery: LiVEARTH