Astronaut Doug Hurley captured in the ISS American flag with the country and Earth in the back.
Independence Day (colloquially the Fourth of July or July 4) is a federal holiday in the United States commemorating the Declaration of Independence of the United States, on July 4, 1776. The Continental Congress declared that the 13 American colonies were no longer subject and subordinate to the monarch of Britain, King George III, and were now united, free, and independent states. However, the coronavirus pandemic and social justice protests around the country altered the look of this year's Independence Day. While some beaches, like those in New York City, reopened before the holiday, others in hard hit areas, like in Miami and Los Angeles, temporarily closed for the weekend to curb the spread of coronavirus.
An aerial view of an empty beach in Manhattan Beach, California. Los Angeles County beaches were closed for the holiday in an effort to curb the spread of coronavirus.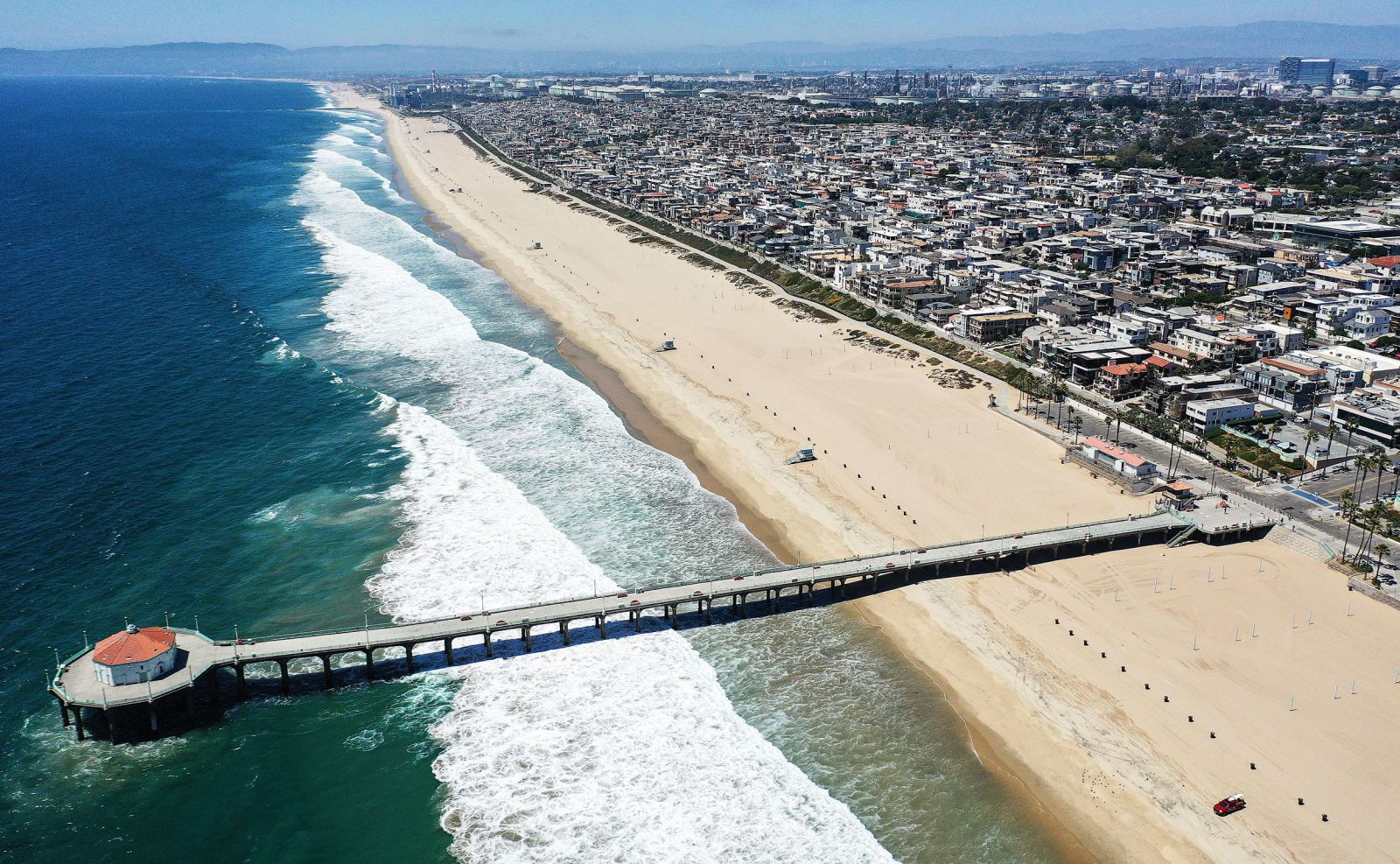 Reference: Doug Hurley's Tweet
See earthview photo gallery: LiVEARTH