Astronaut Chris Cassidy captured from ISS Beirut, the capital of Lebanon. Lebanon's government has resigned amid mounting anger over the explosion on Aug. 11 that deprived lives of 200 people and homes of over 300,000 citizens.
Lebanon's location at the crossroads of the Mediterranean Basin and the Arabian hinterland has contributed to its rich history and shaped a cultural identity of religious and ethnic diversity. The earliest evidence of civilization in Lebanon dates back more than 7000 years, predating recorded history. Lebanon was home to the Phoenicians, a maritime culture that flourished for almost 3000 years. Since the region came under the rule of the Roman Empire, and Christianity and Islam became 2 major religions, Muslim consisting 54% and Christian 40.5% to date.
The local scenery on the ground after massive explosion is as follows.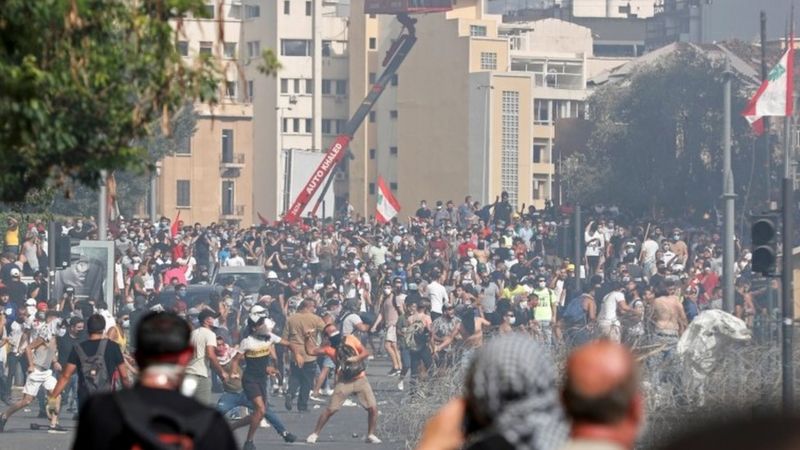 Reference: Chris Cassidy's Tweet
See earthview photo gallery: LiVEARTH